The Industries Most Professional Inspection Company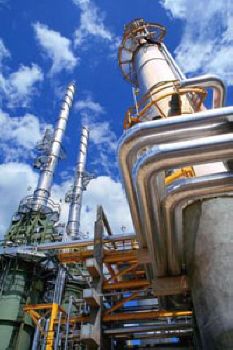 REOD is a third-party coatings and linings inspection company headquartered near St. Louis, MO with a satellite office in Pasadena, TX. The company has been family owned and operated since its founding in 2004, and is the only union inspection company in the country. REOD employees have worked over 50,000 hours without a single recordable incident. We take pride in our commitment to expertise and safety!
Full-time Inspection Services

Full-time inspection services provide the customer with a NACE-certified coating inspector that is well versed in the application being performed. In addition to highly trained inspectors, REOD provides customized forms specially made for each project. Our paperwork will impress as much as our expertise!
Specification Consulting and Preparation

With years of experience in the field, REOD personnel have the knowledge to assist you in your specification writing. With our help you can rest assured that important requirements have been addressed and best practices have been implemented. If you would prefer that REOD take on the specification writing, you will be comforted to know that a licensed attorney is handling the job. Whether it is consulting on or writing the specification, you will know you are covered!
Failure Analysis and Expert Witness

REOD personnel possess industry leading skills and equipment to help you assess why things may have gone wrong on your project. Additionally having a licensed attorney on staff allows REOD to provide guidance on where legal fault may lie, which has greatly assisted customers in reaching settlements prior to costly legal actions. When things go wrong, no one can get you back to right faster!
Your Friends in the Coatings Industry!